Disclosure: The links on this page are "Affiliate Links" and while these are shown at no costs to our viewers, they generate commissions for our website(s)
Reading is one of the best ways to escape one's reality and find out what it would be like to walk in another person's shoes. Luckily there is an ever-growing library of books that we are able to use as our gateway to this other world. One of my favorite worlds to journey to is the old west. Growing up, the idea of a new world with unlimited possibilities, beauties un-measured and danger around every bend, was the most exciting thing I could think of. I would watch every western that would come on television and any stick formed correctly in my backyard fast became my lever-action repeater to fight off the enemy. It wasn't until I was in my early twenties that I found the massive genre of westerns in paperback form. It didn't take long for my love of the screen to translate to a love on the page. Over the years I have devoured a number of westerns and there are a few I feel everyone should read. The reason I feel everyone should read the books I have listed below is for a few reasons. The number one reason is for historical imagery. I think it is important for one to understand how we got where we are as a nation, for better or worse. The second reason is the knowledge one can gain from these books. There is a lot to learn from old settlers and cowboys to help us learn to be more self-sufficient and find our balance in this world. The third reason I think we should all read these books is for the pure entertainment and adventure! Listed below are my top choices for Westerns everyone should read, in no particular order. This is just a taste of how good this genre can be so I will only add a few to this list.
Crow Killer: The Saga of Liver Eating Johnson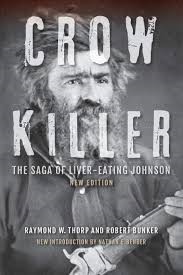 Starting our list off is the first western I remember reading cover to cover in just a day or so. Crow Killer is the life and story of John Jeremiah Garrison Johnston, otherwise known as Jeremiah Johnson. Growing up I remember spending hours on the couch with my dad watching Robert Redford on the screen portraying Jerimiah Johnson and being completely captivated by the idea that a man could just leave his life behind and travel to the mountains to start a new. I have always held that idea close to my heart almost like an escape plan, if things don't turn out, just head for the hills. The movie only showcased a very small time in the amazing story that Johnson lived. He was an officer in the war, a gold digger, a woodhawk, a sailor, hunter, trapper, scout, and a deputy. The most interesting of his tales is that of the 25-year war between he and the Crow warriors. This book has a little bit of everything in it and I suggest you pick it up as soon as possible.
Hondo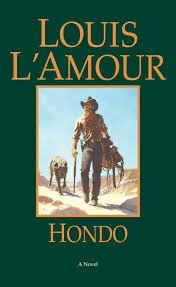 Known as the Godfather of western novels, Louis L'Amour has authored over 105 separate works, many of which are thought to be the go-to books when it comes to westerns. One of L'Amours short stories, "The Gift of Cochise", written in 1952 was adapted into a film starring John Wayne and the title was changed to Hondo. Admittingly, I had never heard of the film until I read the novelization (also written by L'Amours) and did a little bit of research to see if this book was part of a series. The story takes place in 1870 in Arizona on a homestead ran by a woman and her six-year-old son. Hondo, a stranger carrying only is saddle and in the company of his dog, comes across the homestead and helps to defend and work the land as needed. The story unfolds to reveal the true honor that men like Hondo used to live by and a love and fondness that strangers can sometimes have for one another. This is a fantastic stand-alone story that will have you wanting more of this type of story.
Black Elk Speaks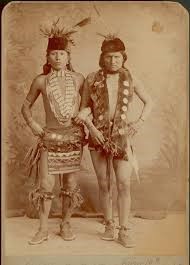 Although in recent years this book has come under certain criticisms, Black Elk Speaks is a fantastic look into the life of a Lakota Medicine Man. In 1930, writer John G. Neihardt was researching the Ghost Dance movement and came across the amazing opportunity to speak with the Oglala holy man known as Black Elk. The book begins by Black Elk explaining that he never has given his account before and that the reason he is now is that he had a dream long ago that he would and that Neihardt was the one to receive the story. Being in both the Battle of Little Big Horn and the Wounded Knee Massacre, Black Elk had a sad and very proud story to tell. The controversy surrounding the book stems from the fact that all though it is said to be the words of Black Elk himself (as translated by his son Ben Black Elk), a white man was the one to write to book and possibly exaggerated certain areas to make the book more marketable. It should be noted that the Lakota people say this is not an exact portrayal of Lakota beliefs. Having said that, this is still a great way to get a look into the life of a Holy Man and the lessons he passes on through this book.
Lonesome Dove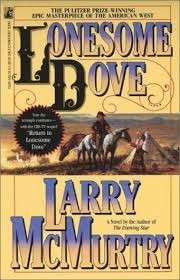 Rounding out the list is a book that is considered to be the greatest western novel ever written. Published in 1985 and written by Larry McMurtry, Lonesome Dove is the story of a few retired Texas Rangers who decide to make the cattle run from Texas to Montana. The character development, heartbreaking twists and edge of your seat action is what has kept this book on the shelf of every western lover around. The book was adapted to a miniseries in 1989 staring Tommy Lee Jones and Robert Duvall. This was the first installment (but third story chronologically) in the Lonesome Dove Series.
So, there you have it, the westerns everyone should read. There are so many great books in this genre and even Louis L'Amour and Larry McMurtry themselves have an entire library of fantastic westerns that could keep you occupied for months. Let these few books open you up to the wonderful world of westerns and please don't stop with these, keep reading and learning more about the old west!
Written exclusively for our company by Jacob Ruble